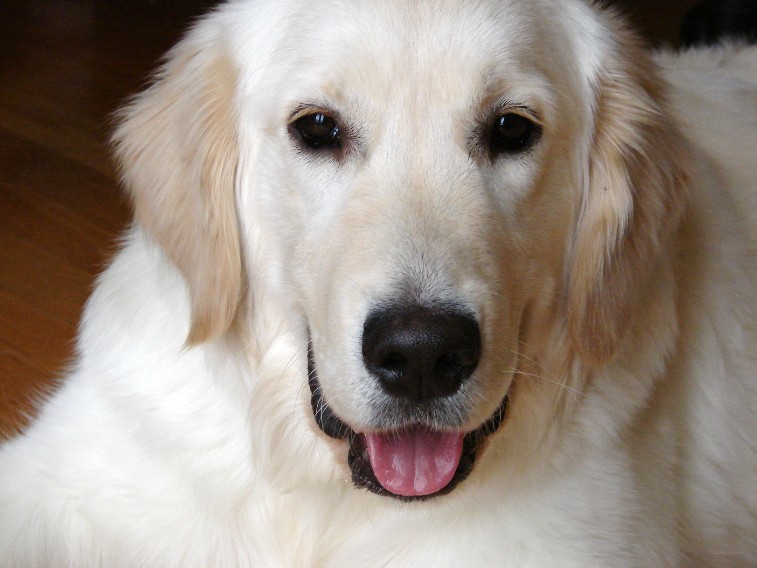 Sparky is a beautiful boy with a great personality. He arrived here in Canada after a long trip from Poland in the fall of 2007 - son of Champion Agent Lorwet. Since that day we have enjoyed watching Sparky grow into a happy and energetic young lad with a love of life and people that is unstoppable.

Unfortunately Sparky did not meet all of his health clearances so he will not be able to pass along his great spunk and enthusiasm to future generations. However - Sparky now has a wonderful home with the Lavigne family and will be spending his days caught up in the adventures of Adam and Nicky - his two most favourite kids in the whole world.

We know Sparky will continue to grow into a wonderful retriever and will be much loved wherever he goes.