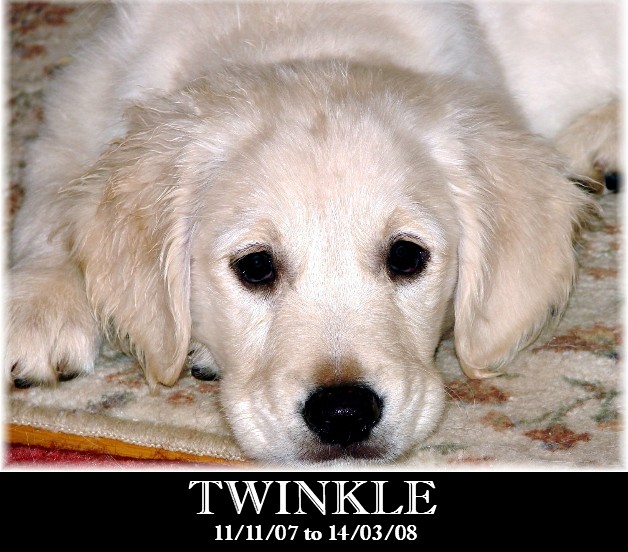 Twinkle will always shine like the brightest star in our hearts and our memories. A brave fighter and the sweetest girl ... Even the darkest days couldn't keep her tail from wagging.... You were such a treasured, special little pup - We will miss you Twinkie!





"One last word of farewell, dear Master and Mistress. Whenever you visit my grave, say to yourselves with regret, but also happiness in your hearts at the remembrance of my good and happy life with you: "Here lies one who loved us... and whom we loved." No matter how deep my sleep I shall hear you.... and not all the power of death can keep my spirit from wagging a grateful tail. "

(Eugene O'Neill, from his Dalmatian, Blemie's, last will and testament)








**A special note: Twinkle came to us from a breeder in the U.S. and tragically had already (unknowingly) contracted a severe communicable disease before she came to stay with us. Despite many weeks of a 24 hour daily battle and Twinkle's valiant fight - Twinkle was not able to overcome her illness. We feel very blessed that the disease did not in fact spread to any of our other goldens which could have been a tragedy beyond comprehension.